Dear friends
you are all welcome! There is a growing community of visitors and volunteers on the ToN who want to enjoy the hospitality of the Nassar family, help out on the farm and learn about the history of the land. We invite you to become part of our work. Together we can accomplish a lot
As an interested individual or organizer of a group, you are welcome to visit our farm and learn more about the work we are doing. We offer lectures about the history of our farm, tours of the land, traditional Palestinian meals, farm shop, a beautiful view of the hills, and various caves including the mountain chapel cave.
Please note that we are unable to accommodate overnight guests during the winter months (mid-November to mid-March).
We can accommodate big numbers of people at ToN and are happy to help you design a unique program to meet the needs and ideas of your group. In the past we have helped solidarity groups to organize tree plantings, church groups worship services, youth groups work camps, activist groups lectures, and hiking tours at ToN. We have a number of facilities that can be used, such as a mountain chapel, a large meeting cave, and a children's playground (see below).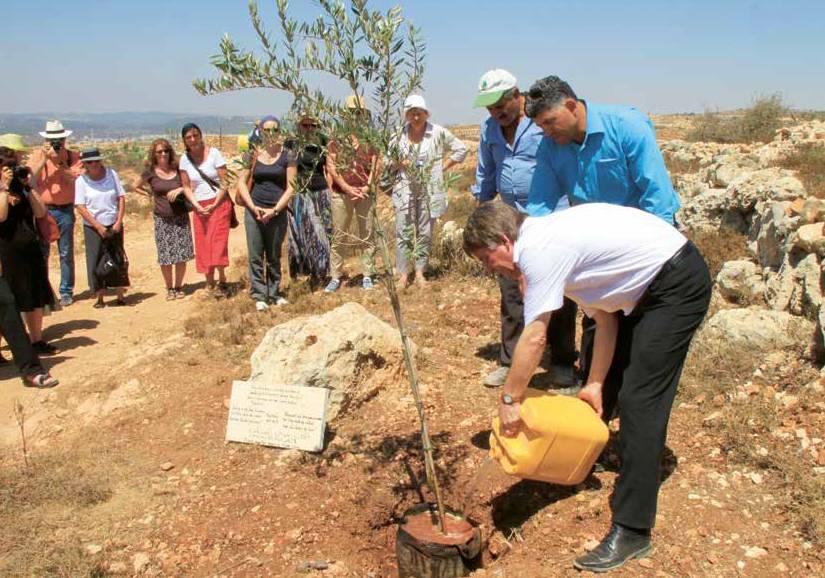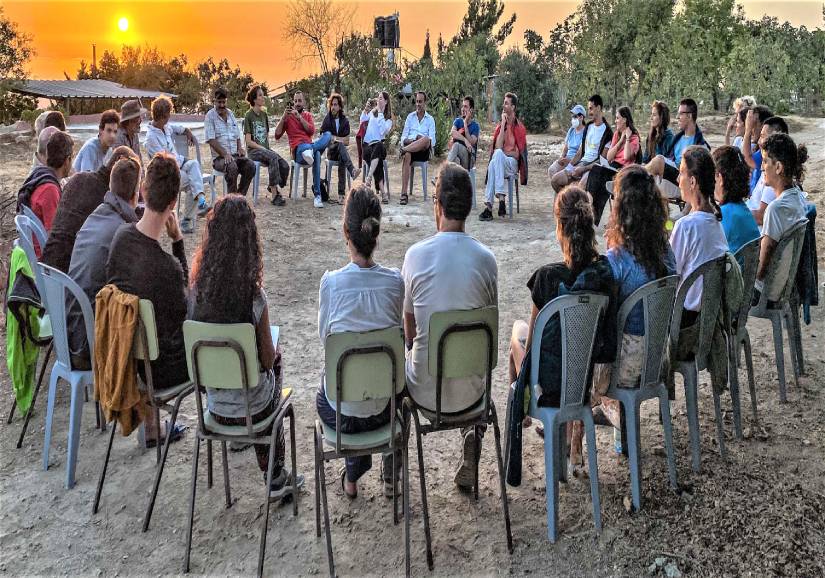 If you are interested, you can participate in one of our work camps or help us on the farm as a long-term or short-term volunteer.
Our large 42-acre site on a hill southwest of Bethlehem is ideal for hiking, camping, and viewing the beautiful Biblical-era scenery and spectacular sunsets. The ToN has the following facilities available to visitors and groups:
Our large cave with wi-fi access, conference table and 50 seats can be used for lectures, workshops and other events.
Our mountain chapel is located in one of our renovated caves and can be used for worship and prayers.
Our large tents with beds can accommodate up to 40 people and our campfire area can be used by campers in the evenings.
An outdoor theater which was used before for an old wine press.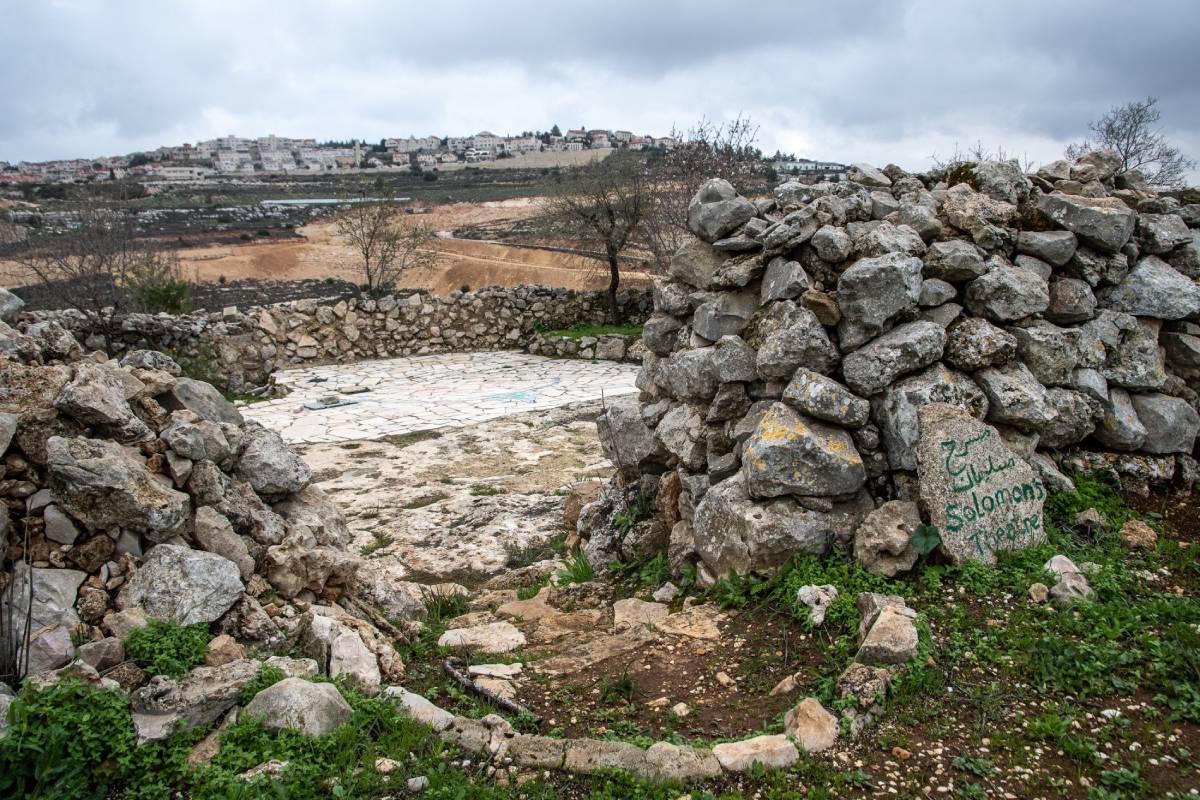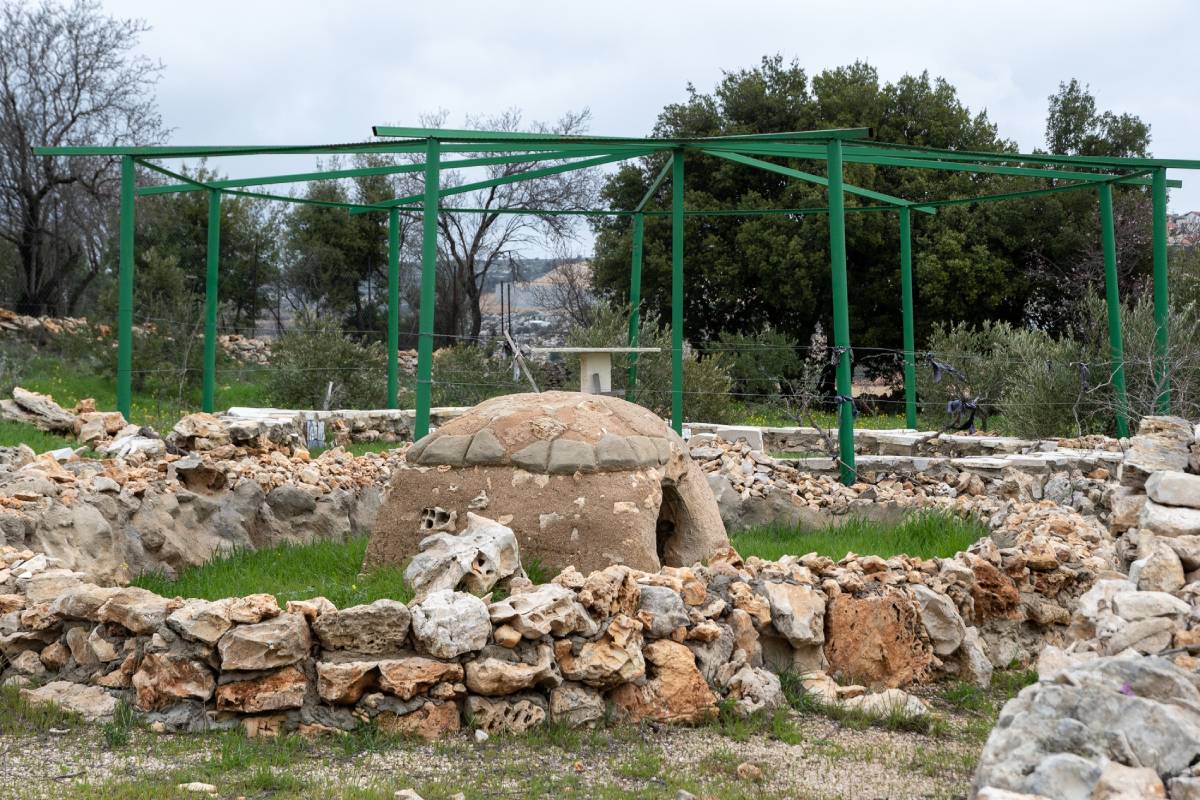 A place for children to play, climbing frame, slide and seesaw.
Host a game on our soccer field or use the field for other outdoor games or activities.
Daher's Vineyard is home to many fascinating historic sites such as an old stone watchtower, cave dwellings, an old wine press, and many old trees.
Treat yourself to a coffee and other refreshments in our cafeteria and pick up some of our farm products that you can buy in our Farms shop.
Traditional Palestinian Meals
Meals are available for day visitors as well as campers.
Please contact us if you would like to take advantage of any of the above facilities. Please contact us if you have any question.
The ToN is located only a few kilometers from Bethlehem (West Bank). You can fly to Tel Aviv in Israel or to Amman in Jordan and then travel to our farm. We can also be found on Google Earth.
Directions from Jerusalem by public transportation
From the bus station near Damascus Gate in East Jerusalem, take bus number 231 to Beit Jalla/Bethlehem and get off in Bethlehem at the "Bab-ez-qaq" intersection (about 45 minutes). In Bethlehem, take a shared cab (a yellow car with 7 seats) towards Hebron and ask to get off at "Kilo Sabatash" (in Arabic: 17 kilometers – before Hebron). The cab drives through Bethlehem and then turns onto a major highway, Route 60. After about 5 minutes of driving on the highway, you must get off at the "Kilo Sabatash" bus stop. In any doubt, explain that you want to walk along the road to the village of "Nahalin". The road to Nahalin is the smaller road that runs parallel to the big road to the settlement. Follow it for about 10 minutes until you reach a big green gate  on the right with a sign "Tent of Nations". You will have to pass the roadblock before you get to the Tent of Nations – don't worry! Call someone to open the gate!